Join the New York Ramblers hiking club and discover some of the most delightful hiking trails in the greater New York City area. Our weekly hikes (listed down below) are usually:
Sundays
about 16-18 miles in 8-9 hours
accessible by public transportation
within 50 miles of NYC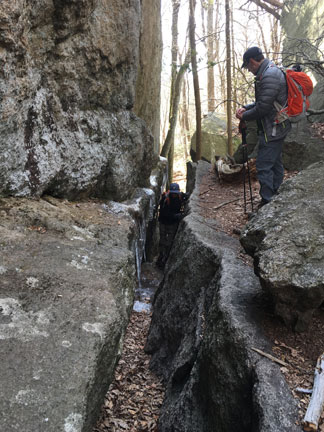 For additional details, go to our About page.
For Serious Hikers
You MUST be an experienced hiker in good physical shape, with proper gear, and able to hike at a brisk pace for 8-9 hours. Haven't hiked with us before? No worries–come along as a guest and see what it's like.
Find a hike below
Contact the hike leader
• tell leader about your hiking experience
• ask about how difficult the hike is
• find out when and where to meet
Meet us at the designated place
NYC subways are not as frequent on early Sunday mornings—allow extra time to get to the meeting place.
Hikes are free for guests (thank you volunteer hike leaders!) After coming along on two hikes, send in the application form for membership. (Annual dues are $6 per year, plus $1 initial fee.)
Sorry, but our hikes are not for everyone. We hike at a brisk pace. We hike all day long. We have a lot of experience. If this isn't you, please consider a group with shorter hikes and beginner hikes:
* * *
Hiking involves certain inherent risks; hikers participating do so at their own risk.
When you participate in activities listed in the Schedule, you should be both physically and mentally prepared and equipped with the appropriate gear. The hike leader is not responsible for your safety, you are. There is no age limit; however, those who bring children must assume full responsibility for their safety and conduct at all times. The hike leader has the authority to turn away anyone who is not adequately prepared. Hikes don't always finish at the expected time.
* * *
>> Hike Calendar

UPDATES:
Masks are required on public transportation
In certain conditions, hikes may be canceled by leader discretion and will be posted below prior to hike
Sun. May 1.
NURIAN TRAIL MAINTENANCE.
(Harriman State Park)
A full working day clearing and improving the NY Ramblers' section of this Harriman Park trail prior to the seasonal growth spurt. Bring clippers and other garden tools you possess. NY-NJTC Map 119.
Meet PABT 8:50 am for 9:10 Short Line Bus. OW Tuxedo Park & Ride, where leader and others will await with cars at 10:14 journeying to the trail head.
• Cars helpful (available drivers please contact leader in advance.)
Accessible by bus–contact leader for details.
Leader: Todd, Trails Committee Chair

Sun. May 7.
UPDATE: The previously planned SuperHike has been postponed by a week due to inclement weather and unforseen circunstances. We apologize for any inconvenience.
Sun. May 8.
No Sunday hike.
Sat. May 14.
59th SEMI-ANNUAL SUPERHIKE: SLOATSBURG CIRCULAR.
(Harriman State Park)
(Note: This is a Saturday hike, postponed from original date.) From Sloatsburg station use local roads to Johnsontown Road, which use to join White Bar Trail. Hike WBT to join Tuxedo-Mt Ivy Trail, which hike easterly almost to its start. Meet power line and turn left to File Factory Hollow Trail, and Woodtown Road which use past Second and First Reservoirs to join (in a line) Old Turnpike, Cranberry Mountain Trail, Pine Meadow Road, and Ski Trail. Then touch TMI briefly and use unmarked woods road back to WBT. Return to Sloatsburg station as began. NY-NJTC Map 118.
• Strenuous
• Very late return
• Headlamps required
• Hike duration 10-12 hours at a fast pace
• Distance 23+ miles
Accessible by train–contact leader for details.
Leaders: Todd; Gloria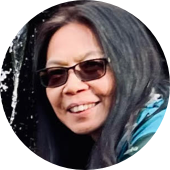 Sun. May 15.
WATCHING THE WATCHUNGS: A CIRCULAR.
(New Jersey)
From Summit Station via local streets to the Summit Road (aka Baltusrol Road) entrance of the Watchung Reservation. By various trails loop the entire reservation counter-clockwise, through Feltville, Seely's Pond, sites of the Old Mill and Quarry, and the Science and Nature Center. Out to Summit station on local streets.
• Hike duration about 8-9 hours at a brisk pace
Accessible by train–contact leader for details.
Leader: Don
Sun. May 22.
HIGHLANDS TRAIL AND BELLVALE CREAMERY.
(Sterling Forest)
From Hewitt follow Highlands Trail (Sterling Ridge Trail) northbound over Big Beech Mountain, visit the fire tower. Cross Rte. 17A, and continue on HT (Allis Trail) over Sterling Mountain to join the Appalachian Trail. Hike the AT west, traversing Bellvale Mountain and Cat Rocks to exit at Rte. 17A and the creamery. NY-NJTC map 100.
• Strenuous
• No early exit points.
• Hike duration about 8-9 hours at a brisk pace
Accessible by bus–contact leader for details.
Leader: Erik

Sun. May 29.
CORNELL MINE TRAIL.
(Bear Mountain State Park)
From Bear Mountain Inn use 1777E Trail and blue connector to Rte 9W. Cross to Hudson River Valley Greenway (aka Jones Point Cycle Path), which hike to River Road past Jones Point. Recross Rte 9W to Ramapo-Dunderberg Trail (jog on Timp-Torne Trail precedes), which use past viewpoint to Cornell Mine Trail. Descend CMT to join ski trail, 1777E, and Doodletown Bridle Path. Hike the DBP to Suffern-Bear Mountain Trail and its terminus in Bear Mountain SP. Out to Manitou train station via BM Bridge and Rte. 9D. NY-NJTC map 119.
• Hike duration about 8-9 hours at a brisk pace
Accessible by bus–contact leader for details.
Leader: Metin
>> June

Sat. June 4.
WALT WHITMAN TRAIL.
(Long Island)
(Note: This hike description is going through final edits before being posted. Please check back for further details.)
Leader: Zee Dempster

Sun. June 5.
No Sunday hike.

Sun. June 12.
STERLING RIDGE AND PATTERSON MINE.
(Sterling Forest)
(Note: This hike description is going through final edits before being posted. Please check back for further details.)
Leader: Andres Lopez-Ovejero
>> Additional Hikes

June-November.
(Note: Descriptions for forthcoming hikes are are going through final edits before being posted. Please check back for further details.)
* * *
Because in the end, you won't remember the time you spent working in the office or mowing your lawn. Climb that goddamn mountain.
~Jack Kerouac
* * *
Member of New York-New Jersey Trail Conference
Photo by Ingrid