The Ramblers love their hiking, and they also love their cookies! In fact, it's a Rambler tradition for the leader to bring cookies to share with hikers at lunchtime. Sometimes they're homemade, which makes them extra-special.
We wanted to share a few of our favorite cookie recipes — as well as some non-cookie recipes! — with the hiking community, so if you've got the time and urge to break out the mixing bowls, here are some sweet and savory treats to try.
COOKIES & MORE:
Lebkuchen (Ingrid)
Snickerdoodles (Eve)
Chocolate Chip (gluten-free) (Julie)
Amaretti (Francesco)
Miso-Tahini (Lee, Nina)
Peruvian Alfajores (Erik)
Oatmeal Raisin (Zee)
One, Two, Three, Four Cake (Ian)
Bread Pudding (Ian)
SAUCES:
Ivory Coast Hot Sauce (Lilian)
. . . . . . . . . . . . .
—
Lebkuchen
Lebkuchen are of German origin … or maybe Belgian, depending on whom you believe. Wherever they came from, they're spicy, sweet, and delicious and perfect for a cold, winter hike. This recipe comes from a childhood neighbor, Barbara Ullman, and I prefer it to others I've tried. – INGRID


INGREDIENTS
1 egg
3/4 cup brown sugar
1/2 cup honey
1/2 cup dark molasses
3 cups all-purpose flour
1 1/4 tsp nutmeg
1 1/4 tsp cinnamon
1/2 tsp soda
1/2 tsp ground cloves
1/2 allspice
1/2 cup slivered almonds
1/2 mixed candied fruits and peels
DIRECTIONS
Dough
In a large bowl, beat together egg, brown sugar, honey, and molasses.
Sift together dry ingredients, and add to first mixture. Stir in nuts and fruits. Dough will be stiff. Chill dough several hours. On a floured surface, roll out dough to 1/4 inch thick. Cut in diamond shapes, and bake on greased sheets at 350 degrees F for 12 minutes. While cookies are still warm, brush with lemon glaze.
Lemon Glaze
1 egg white, slightly beaten
1 tablespoon lemon juice
1/2 tsp grated lemon peel
1 1/2 cups sifted confectioner's sugar
Let cool on racks until glaze has set, then pack up and bring on a Ramblers hike!
. . . . . . . . . . . . .
—
Snickerdoodles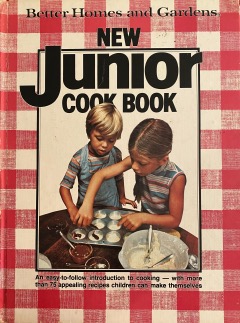 I've brought these on a few hikes and they always get a warm welcome. The recipe I use comes from a kid's cookbook I've had since I was a kid myself. The cream of tartar is what gives them their characteristic "bite."  – EVE
INGREDIENTS
3/4 cup sugar
1/2 butter
1 egg
1/2 teaspoon vanilla
1 1/2 cups flour
1/4 teaspoon salt
1/4 baking soda
1/4 cream of tartar
2 tablespoons sugar
2 teaspoons cinnamon
DIRECTIONS
"With adult help," turn the oven to 375 degrees. Cream the sugar and butter, then beat in the egg and vanilla. Add the flour, salt, baking soda, and cream of tartar, and mix well. In a small bowl, combine sugar and cinnamon.
Form dough into 1-inch balls, and roll the balls in the cinnamon-sugar mix. Place two inches apart on greased cookie sheets. Bake 8-10 minutes. Don't forget to "turn off oven" after! Makes about 36.
. . . . . . . . . . . . .
—
 Chocolate Chip (gluten-free)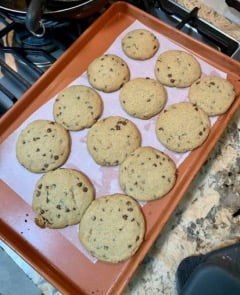 I am celiac, so I am constantly looking for good gluten-free recipes.  A colleague of mine brought these delicious cookies one day that we were celebrating a birthday.  They were crumbly and so tasty, I had to learn how to make them!  The recipe came from the NY Times' cooking section.  Since, I've often brought them to my Rambler's hike (they are packed with good ingredients, great to fuel hungry walkers)  and they are appreciated by everyone, not only celiacs!  – JULIE
INGREDIENTS
2-3/4 cups/310 grams finely ground almond flour
3/4 teaspoon kosher salt
1/2 teaspoon baking soda
10 tablespoons/140 grams unsalted butter, at room temperature (1 1/4 sticks)
1/2 cup/110 grams light brown sugar
1/2 cup/100 grams granulated sugar
1 large egg
1-1/2 teaspoons vanilla extract
12 ounces/340 grams bittersweet chocolate feves or chips, or coarsely chopped bar chocolate
Sea salt, for finishing (optional)
 PREPARATION
Heat the oven to 350 degrees. Line two baking sheets with parchment paper.
In a medium bowl, whisk the almond flour, salt and baking soda to combine.
Using a mixer fitted with the paddle attachment, cream the butter, brown sugar and granulated sugar on medium speed until very light, 3 to 4 minutes.
Add the egg and mix on medium speed to combine. Scrape the bowl well, then add the vanilla and mix to combine.
Add the dry ingredients and mix on low speed until just combined, about 10 seconds. Scrape the bowl well and mix on low speed to ensure the mixture is homogenous.
Add the chocolate and gently mix to incorporate it. Scoop the dough into 10 3 1/2 ounce/100-gram mounds of dough the size of generous golf balls, and transfer them to the prepared baking sheets. Stagger the rows to allow the cookies room to spread.
Gently press the cookies down slightly with your fingers until about 1 1/2 inches thick. Sprinkle lightly with sea salt, if using. Bake the cookies, switching racks and rotating the sheets halfway through, until they're golden brown around the edges and just barely set in the center, 18 to 22 minutes. Transfer sheets to a wire rack for 10 minutes, then transfer cookies with a spatula onto another rack to cool a bit more.
. . . . . . . . . . . . .
—
Amaretti
Amaretti are delicious almond Italian cookies that are delicate, light and very easy to make. Once baked, they should be crispy on the outside and chewy on the inside. Amaretti are very popular all over Italy and especially in Sardinia, the island on the west coast where I come from.  –FRANCESCO
INGREDIENTS
5.32 cups of finely ground almonds
1.4 cups of white sugar
3 egg whites
Lemon zest
DIRECTIONS
Whisk the ground almonds, the sugar and lemon zest together very nicely.
In a separate bowl, beat the egg whites with a fork only for a minute or two and incorporate them to the dry ingredients.
Now work all the ingredients together until you obtain a nice and moist dough.
Create some nice little balls, roll them a bit more in some white sugar, place them on a baking sheet and into the preheat oven at 325 degrees for 25 minutes.
. . . . . . . . . . . . .
—
Miso-Tahini
Here's a recipe that my daughter has recently been making that she really loves. They are easy to make and come out both crispy and chewy. Adapted from https://www.kitchenstories.com/en/recipes/tahini-miso-cookies-4715  –LEE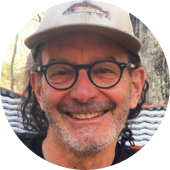 INGREDIENTS
1 1/2 + a lil cups of flour
3/4 tsp baking soda
1/2 tsp baking powder
8 Tbsp butter
Just under 1 cup brown sugar
1/2 cup white sugar
1/3 cup miso
1/3 cup tahini
1 egg
1 1/2 tsp vanilla extract
1/2 + 3 Tbsp sesame seeds
DIRECTIONS
Mix flour, baking soda, and baking powder in a bowl and set aside
Beat butter, brown sugar, and sugar until kinda fluffy (I just do it by hand, you could probably get it better with beaters or a mixer)
Add miso and tahini to the butter/sugar bowl and mix until combined
Add egg and vanilla and mix until combined
Mix in the flour mixture
Scoop tablespoons of dough into a bowl with sesame seeds and roll into a ball (usually I also do some of the dough without this, instead mixing in some sesame seeds straight into the dough and then rolling them into balls and not coating them)
Place balls on cookie sheet and fridge for a while (I kinda also like to keep some of the dough balls in plastic wrap in the fridge so I can pop some in the oven whenever I feel like it… rather than having a ton of already baked cookies go stale on me)
When you bake them, pre-heat the oven to 350 F. Bake for 8 minutes, then take the cookies out and flatten them with a fork or something, then put them back in for another 8 minutes. The time might change based on your oven, just keep an eye on them.

. . . . . . . . . . . . .
—
Peruvian Alfajores
These cookies take me back to my childhood coz my godmother used to baked them when I was visiting her every summer vacation. But the recipe itself goes back 500+ years ago when Spaniards came to America brought among other things this delicious dessert. These cookies are mostly popular in countries like Argentina and Peru.  -ERIK

RECIPE
Prep time: 30 minutes
Cook time: 12-14 minutes
Serving: 12
INGREDIENTS
1 cup cornstarch
3/4 cup all-purpose flour
1 teaspoon baking powder
1/2 teaspoon baking soda
1/4 teaspoon fine salt
8 tablespoons unsalted butter, softened
1/3 cup granulated sugar
2 large egg yolks
1 tablespoon brandy
1/2 teaspoon vanilla extract
1 cup dulce de leche, at room temperature
Powdered sugar, for dusting
PREPARATION
In a medium bowl, whisk together cornstarch, flour, baking powder, baking soda, and salt. Set aside.
In the bowl of a stand mixer fitted with the paddle attachment, beat together butter and sugar on medium speed until light and fluffy.
Add in the egg yolks, brandy, and vanilla extract and mix until just combined.
Reduce speed to low and gradually add in dry mixture. Mix just until the dough comes together and no dry pockets are visible.
Turn dough onto a piece of plastic wrap, shape into a smooth disk, and wrap tightly. Refrigerate for at least an hour.
When ready to bake, preheat oven to 350 degrees Fahrenheit and line baking sheets with parchment paper or silicone baking mats.
Unwrap dough and roll between two sheets of freezer paper. Roll to ¼-inch thick and remove the top sheet of freezer paper. Cut 24 two-inch rounds from the dough, re-rolling as needed. If desired, cut a small shape out of the middle of 12 of the rounds for a linzer effect.
Bake on prepared baking sheets for 12-14 minutes until the edges are golden and centers are set.
Transfer to a wire rack to cool completely before assembling.
To assemble, sprinkle cookies with a generous dusting of powdered sugar. Turn half of the cookies upside down and spread with a thick layer of dulce de leche. Place remaining cookies on top of the dulce de leche to create a sandwich.
Store in an airtight container at room temperature.
This one is the most accurate and close to real recipe I've found. Here you have the link just in case. https://bakelovegive.com/peruvian-alfajores/
. . . . . . . . . . . . .
—
Ivory Coast Hot Sauce
Here is my favorite West African hot sauce recipe. It goes great on post-hike meat, fish, or egg dishes — or on any dish that would be improved by adding a zesty sauce. Note that Jamaican peppers are very hot. I always use two when I make this sauce. -Lilian

INGREDIENTS
1 tomato
2 yellow (Spanish) onions, chopped
2-3 hot Jamaican peppers, minced
2 Knorr bouillon cubes
Salt
1 tablespoon tomato paste
1-2 tablespoons olive oil
DIRECTIONS
Boil the tomato until soft, then remove skin.
In a food processor or blender, blend tomato, onions, and pepper with a small amount of water until smooth.
Pour the tomato mixture into a saucepan, then add bouillon cubes, salt to taste, and tomato paste, and stir or whisk.
Cook on low heat until the sauce is thickened and reduced.
Add olive oil, stir, and cook on low heat until sauce reaches the desired thickness you want. It should be roughly the consistency of hot oatmeal.
. . . . . . . . . . . . .
—
Oatmeal Raisin
Here is my favorite simple recipe which is from the Quaker Oats box. I improvise a lot and never made the suggested 4 dozen cookies from this recipe but that's probably because I make them thick. -Zee

INGREDIENTS
1/2 cup (1 stick) plus 6 tbsp. butter softened
3/4 cup firmly packed brown sugar
1/2 cup granulated sugar
2 eggs
1 teaspoon vanilla
1 1/2 cups all-purpose flour
1 teaspoon baking soda
1 teaspoon cinnamon
1/2 teaspoon salt (optional) [I never use salt]
1 cup raisins
3 cups Quaker Oats (quick or old fashioned, uncooked)
DIRECTIONS
Heat oven to 350 degrees. In a large bowl, beat butter and sugars on medium speed of electric mixer until creamy.
Add eggs and vanilla; beat well.
Add combined flour, baking soda, cinnamon and salt; mix well.
Drop dough by rounded tablespoons onto ungreased cookie sheets
Bake 8 to 10 minutes or until light golden brown.
Cool 1 minute on cookie sheets; remove to wire rack. Cool completely.
Store tightly covered. Makes about 4 dozen cookies.
. . . . . . . . . . . . .
—
One, Two, Three, Four Cake
Arguably the "trick" to 1-2-3-4 cake is the three times sifted flour which requires a sifter and some extra time in the preparation. Nonetheless, the butter and sugar help to give this cake its dense high octane texture and flavor which some have compared to a pound cake or cheese cake. Pre-slicing it may help with its trail friendliness or it may also work as cupcakes.  -Ian

INGREDIENTS
1 cup milk
2 cups sugar
3 cups sifted flour
4 eggs
1/2 lb. of butter
3 tsps. baking powder
2 tsps. vanilla
DIRECTIONS
Preheat oven at 350 degrees.
Grease well two 9 inch round pans.
Cream butter and sugar; add 1 egg at a time, beating a little after each one.
Sift flour 3 times before adding baking powder.
Add flour, milk, and vanilla.
Pour into pans.
Bake for 30 minutes.
. . . . . . . . . . . . .
—
Bread Pudding
It is better warm but not terrible cold. I have found that the bread pudding tends to "weep" or "ooze" as it ages so be sure to wrap securely. I like this particular recipe because if margarine is used it is lactose free. (Although eggs are used so not vegan, although my guess is a vegan egg substitute could be effectively used to make it vegan.)  -Ian

INGREDIENTS
2 cups 1/2 inch bread cubes
4 eggs
1 cup sugar
4 tsp melted butter or
margarine
2 tsp vanilla extract
1 cup apple juice
1 tsp cinnamon
1/2 tsp nutmeg
DIRECTIONS
Place bread cubes in a 2 quart casserole.
In a separate mixing bowl beat eggs and sugar until blended.
Add remaining ingredients to mixing bowl. Mix contents of mixing bowl well.
Pour contents of mixing bowl into casserole over challah cubes.
Let stand for 30 minutes.
Bake at 350 degrees F for about 50 minutes, until toothpick inserted comes out clean.
Serve warm.
. . . . . . . . . . . . .
—
We hope you've enjoyed these recipes. If you have one you'd like to share, please send it to Ingrid.
*   *   *
—
*   *   *
Happiness is baking cookies. Happiness is giving them away.
~Maida Heatter
*   *   *
Member of New York-New Jersey Trail Conference